Body Fat Pics and Vegan Kickstart
Just a couple of things to share. Leigh Peele put up a fun post on Body Fat Pictures and Percentages. Both of these women are 15 percent. That's one reason I gave up on numbers. The whole mess is so subjective (and error prone) that knocking yourself out for a random body fat percentage doesn't actually mean anything. Get fit. Feel good. Be happy. Don't sacrifice your sanity for two more percentage points on the wingnut scale.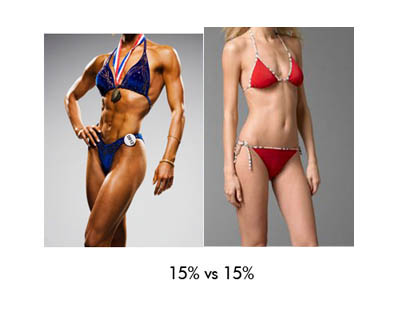 For anybody trying to eat more plant food and less moo cow, I found a free 21-Day Vegan Kickstart program starting March 1st. I'm not technically a vegan but I steal their food all over the place. Me likey monkey food. I signed up and I'm eager to get my hands on the grocery lists, meal plans and recipes.
Posted by skwigg at 12:52 PM CST
Updated: Friday, 26 February 2010 12:58 PM CST