Paleo Vegan Monkey Food Thoughts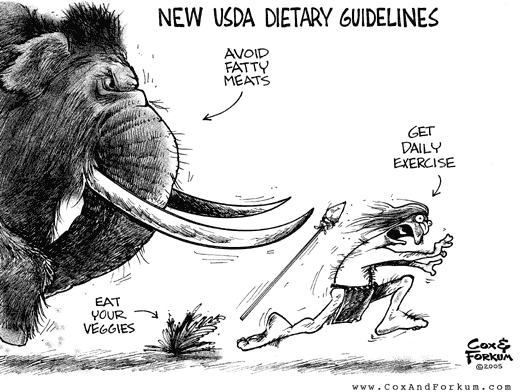 I just finished up a month as a vegan. More important than just cutting out meat, my little experiment required me to knock off the cheddar cheese, sour cream, ice cream, butter, milk chocolate, and nacho cheese Doritos. I feel FANTASTIC! I was really hoping I'd feel like dog poo, because then I could say, well see, it doesn't matter what I eat. But no, I'm all lean, energetic and happy, my skin is glowing and I'm sleeping like a lump. Damn it!! Cursed healthy monkey food and all the annoying feel-goodiness...
I went to the doctor to get lab work done today. I'm curious what, if anything, a month of no animal products has done to me. I would like to say that following my fasting bloodwork I didn't drive straight to Jack Stack Barbecue for a slab of ribs, but I totally did that!! OMG! I don't even know what to do with me! Plant eaters will be appalled and the paleo/primal eaters will be jumping up and down. The rib craving started this weekend when, with my judgement clouded by barbecue smoke, I began plotting a yard ninja operation to steal my neighbor's 4th of July ribs out of his smoker. Luckily, I managed to contain myself until I had the blood drawn for the vegan experiment. I don't have the results yet but I'm ultra curious.
I've developed a baffling new interest primal eating and paleo diets. I blame whoever sent me to Mark's Daily Apple a few weeks ago. I totally love that blog! I went over there initially to see what mean things he might have to say about vegans. Much to my surprise, he was smart and funny and I agreed with nearly everything he said. I was stunned by the number of vegans lurking over there. And I got the biggest kick out of some of his posts like Escape from Vegan Island where he got carted off to McDougall camp, and Spoutin' Off on Veganism (Again) where he explains the obvious pitfalls of living on soft drinks, soy pizzas, wheat crackers and Rice-a-Roni.
Here is what struck me. These modern cavemen who eat mostly vegetables, fruits, nuts, seeds, and meat are actually quite similar to vegans who eat mostly vegetables, fruits, nuts, seeds, and beans. In caveman terms, the vegans are just bad hunters. I think that people tend to stereotype one side or the other and miss the common ground. Not all meat eaters consume a junky, unhealthy Western diet. Not all vegans live on sugar, processed carbs, and soy burgers. In fact, comparing some of the primal and vegan menus I've seen, they're pretty much identical up until dinner time when the caveman might club something over the head and add it to his pile of salad greens. Both sides are concerned about the food supply and the environment. Both sides buy organic, support local agriculture, despise factory farms, etc., etc.. As an outside observer, I found that interesting.
What does it mean for me? I don't know. Now that I've satisfied my lunatic barbecue urge, I think it's right back to plant food. I like it. I feel great. I have fun. Meat or no meat, I think my consumption of cheese and sour cream was out of control and needed reducing. I've broken up with Ben & Jerry. Still, I'm not calling any food off limits or declaring myself a follower of any diet. The more freedom I give myself, the better my choices become and the more I enjoy healthy eating. Nobody could have forced me to follow a vegan diet for a month. I could never have done it as a weight loss scheme, scare tactic, or guilt trip, but left to my own devices and free to make my own choices, it was totally fun. My new mantra is, "I eat whatever I want." And I actually say that to myself A LOT. The more I say it, the happier it makes me and the better I eat. Weird, eh?
Posted by skwigg at 2:10 PM CDT
Updated: Monday, 6 July 2009 2:10 PM CDT