Random Foodables
I've been eating new stuff and taking pictures of it (like a normal person). Here are some recent tasties.
Celery, peanut butter and raisins. It's called "bugs on a log." I wish I'd invented it but I saw it on an episode of The Office.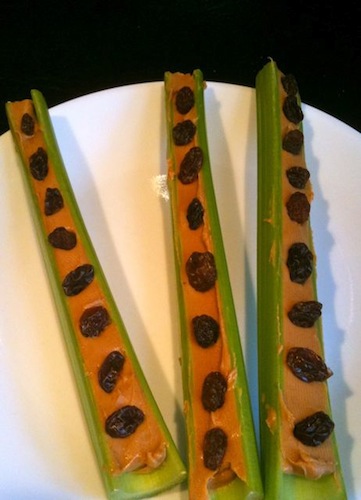 This is brown rice, black beans, lettuce, tomato, onion, avocado and salsa. It's a little something I like to call Chipotle-at-home.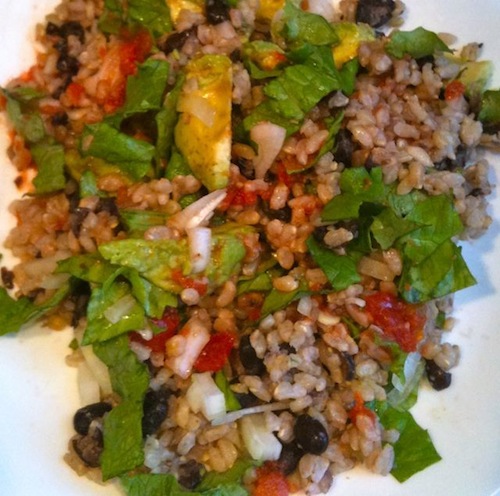 My favorite sandwich to take to work - hummus, cucumber, tomato, onion and mixed greens on a whole wheat sandwich round. This is deliciously messy. It has vegetable projectiles. My other favorite work sandwich is peanut butter, grated carrots and raisins on a sandwich round. I don't have a picture of that one but if you go out in public with a carrot sandwich, prepare to be called a "freakin' freakazoid." That totally happened to me. LOL Still, I love the plant sandwiches and need more ideas, so if you make something tasty with no meat or cheese, do share.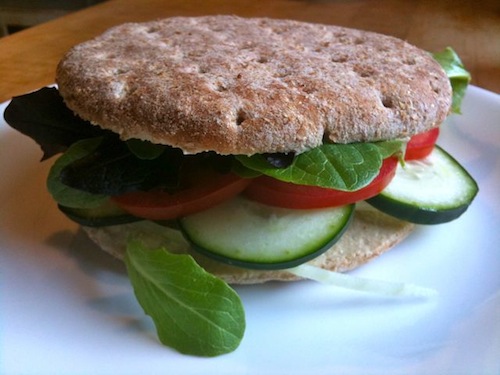 I discovered Kashi Honey Sunshine cereal in a neighbor's recycle bin. I saw the empty box and thought, mmmmm.... must... try... It's good. It's like Cap'n Crunch with fiber and pronounceable ingredients.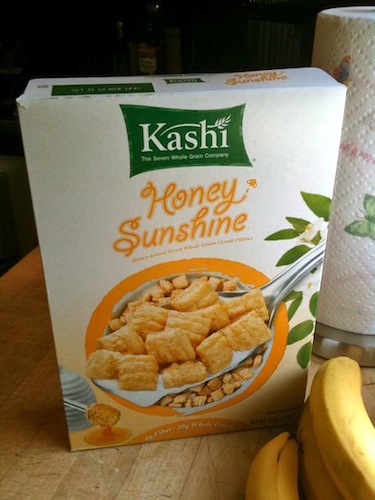 Sweet potatoes! I'm on a sweet potato kick. I'm sure the novelty will wear off at some point but I've been having them with lunch almost every day. I bake them at 375 for an hour and sprinkle them with cinnamon.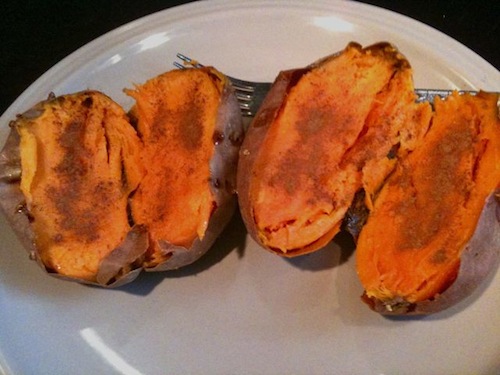 The other part of lunch is usually a big honkin' salad such as this one.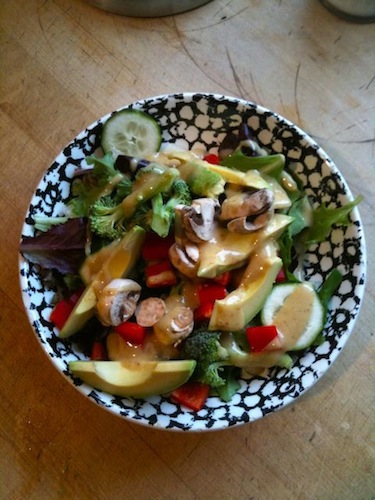 Today I'm making soup. I can't remember what the recipe was called. I've been referring to it as Hippie Soup. It's six cups of water or vegetable stock, an onion, 3 celery stalks, 3 carrots, 1 1/2 cups lentils, 1/2 cup couscous. Simmer it on low for 2 hours. It's almost done now. I'm about to go have a bowl with piece of seed bread.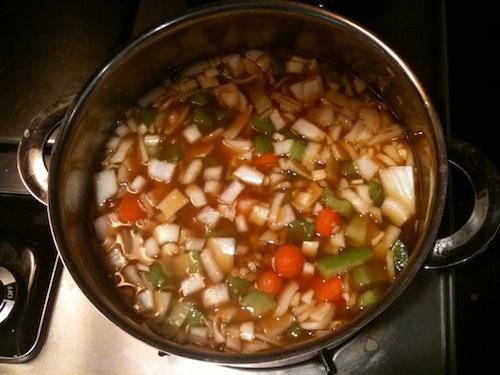 Lest anybody think I've become a radical home-cooking health nut, I'm drinking a Diet Mountain Dew at this very moment and I have approximately 452 Cadbury Creme Eggs in a drawer in the kitchen.
Posted by skwigg at 1:03 PM CST
Updated: Saturday, 13 March 2010 1:08 PM CST